---
Layered Potatoes & Emperor's Crumbs
---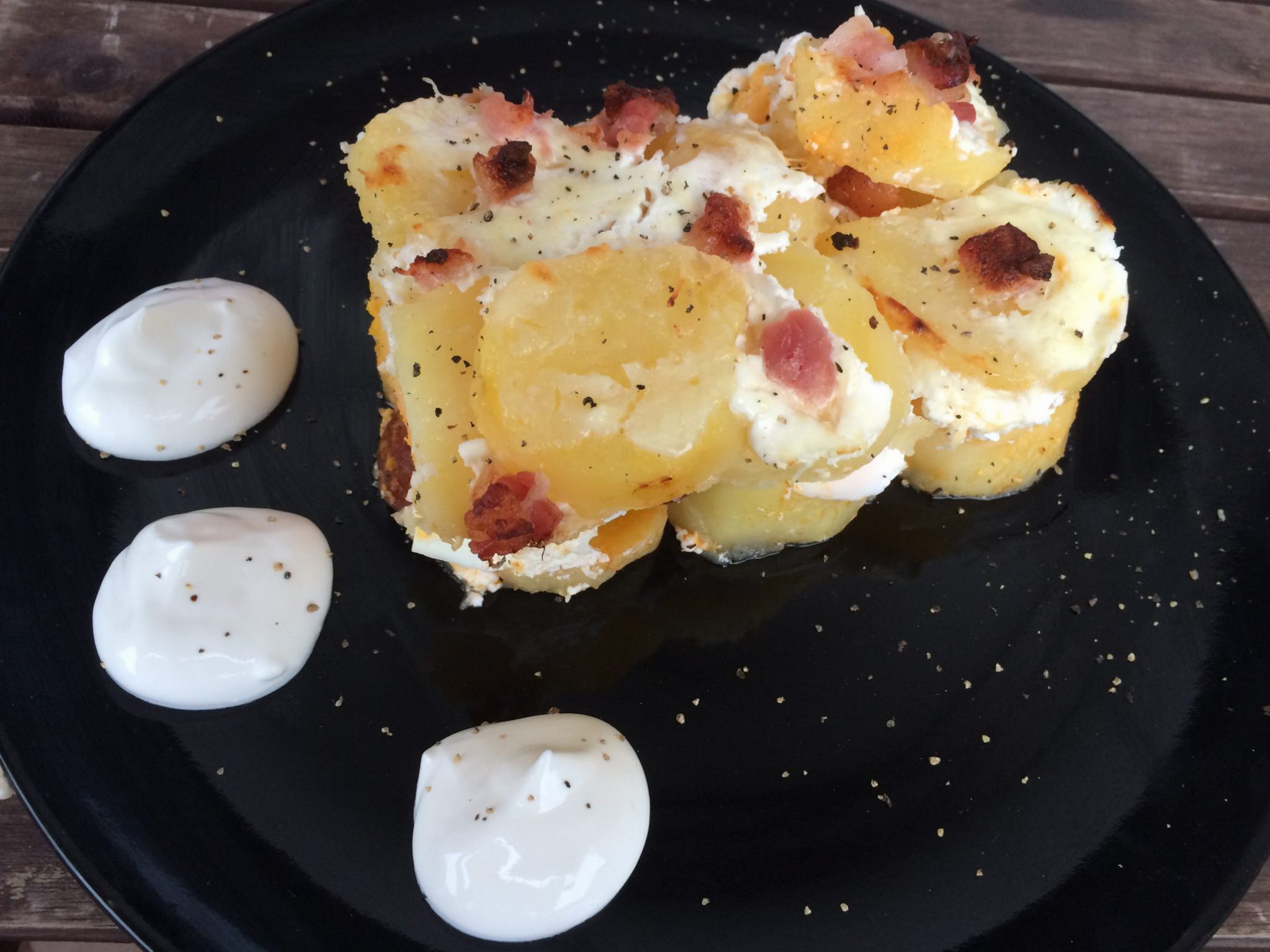 ---
This is one on my favourite Hungarian dish and I recommend you the try it. The Layered Potato is a typical one-plate dish with hard-boiled egg, spicy sausage and sour cream. It is a great choice regardless of the season. I love to eat immediately from the oven and next day from the fridge as well – it means I am fan. During this main course in baking in the oven, I should make a light dessert form Austro-Hungarian Monarchy: it is the Emperor's Crumbs (Kaiserschmarrn).
The Menu:
Layered potatoes with spicy sausage
Emperor's Crumbs
---
Necessary kitchen equipment:
Medium ovenproof dish, medium pot, cutting board, wooden spoon, Chef's knife, peeler, teaspoon, glass, measuring cup, ladle, plates, pancake pan, baking sheet, grater, big and small mixing bowl, pastry brush, tablespoon, teaspoon, paper towels or dishtowels.
Technical background:
Computer, tablet or smartphone with camera and microphone, high speed internet, Skype, FaceTime or Zoom program.
You can download one of the programs:
https://www.skype.com
https://zoom.us/download
FaceTime – it in on an iPhone.
Price:
 40 € or 45 $ / course. We will make an ample dose for 2 people. The maximum participants are 6. Private event: 90 € or 100 $ – In this case, other people can not join this event, only you and we will make the dish for 2 or 4 people. Please, book the event at least 4 days in advance.
You can book by calendar as well: