---
Interactive – Online Cooking
Are you interested in Hungarian cuisine but you cannot travel to Budapest to learn this? No problem. Here is a superb opportunity: cook in your own kitchen and I will help you with it. We can cook together via Skype, FaceTime or Zoom. The distance is no longer an obstacle.
How does it work?
You choose one from the different cooking events,
Enter the preferred day when you want to cook.
I will send you the shopping list and another list of the kitchen equipments which you need during cooking.
A few days before the event we check the ingredients, kitchen equipment necessary for cooking and the technical background (you need a computer or tablet with camera, high speed internet and Skype, FaceTime or Zoom program – Please, let me know which program is better for you.)
I will contact you by Skype, FaceTime or Zoom at the appointed time and we cook together.
At the end of the session you can enjoy the result of your efforts with your family or friends.
After the program I will send you the recipes as well and you will be able to prepare the meal any time in the future.
Why join?
You do not need to travel thousands of kilometers to become familiar with the masterpieces of Hungarian cuisine.
I share my family recipes and kitchen tricks with you,
I tell you a lot about Hungary, local ingredients and customs.
---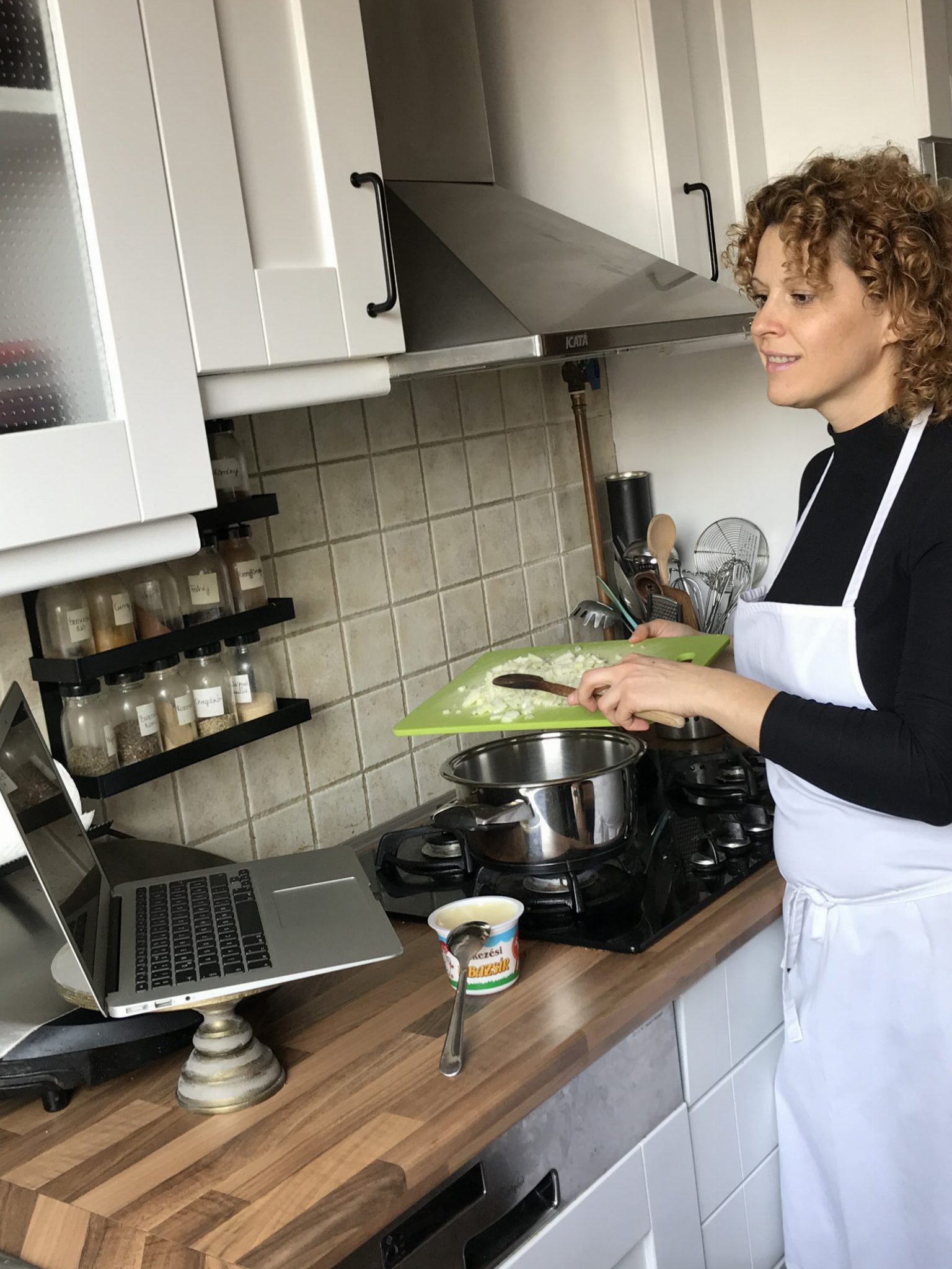 ---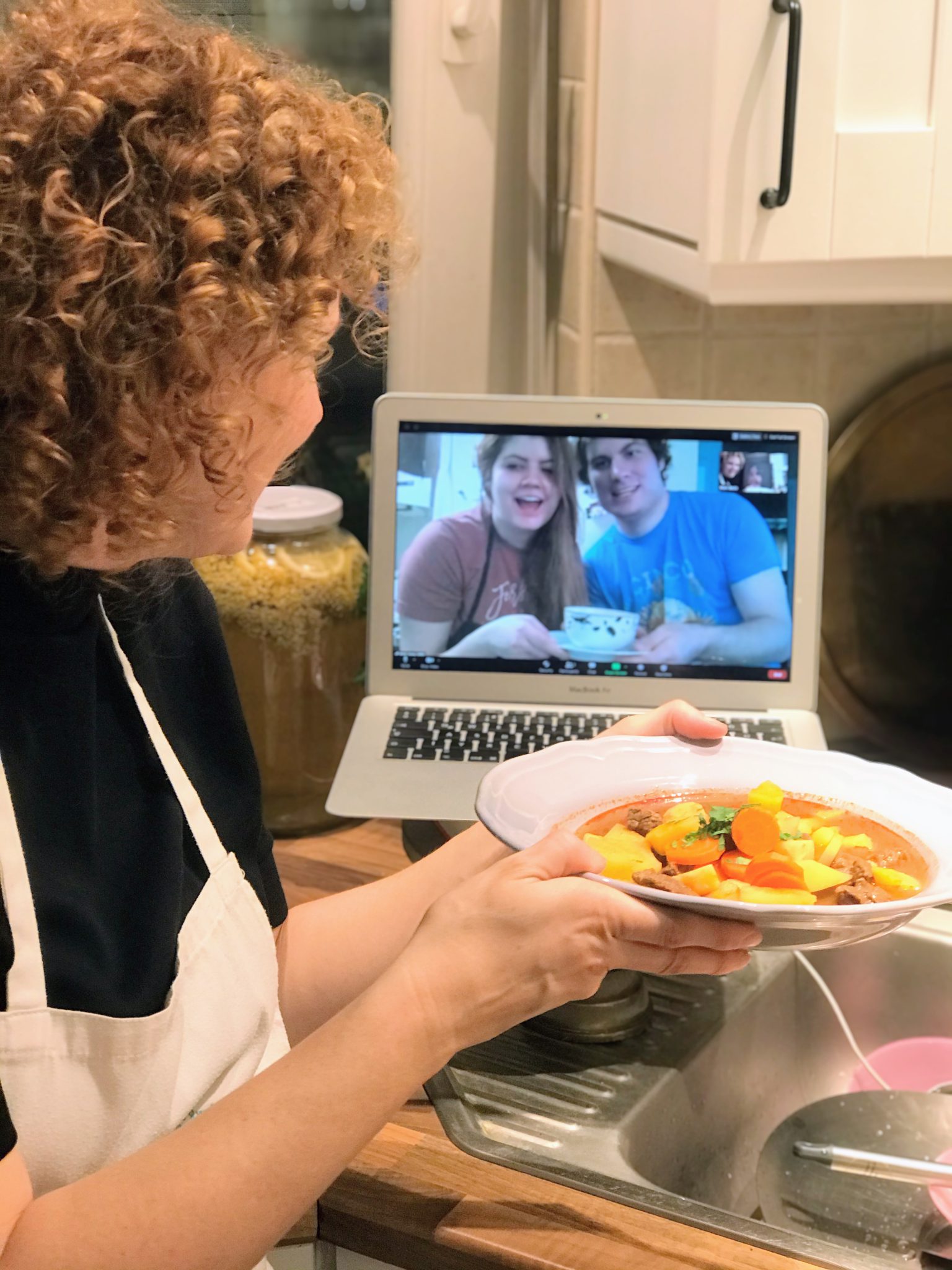 ---
What does it include?
2.5 hours culinary experience, no matter where you are in the world,
special event at home,
your chosen dish – we will make the dish for 2 – 4 people
recipes of meals which you can make time to time,
a lot of information about Hungarian food, customs, culture and everyday life,
money back guarantee.
Open hours: My classes are available at any time of the day, no matter where you live. Please, give me 2 or 3 options which are available for you and I will try to adjust to one of them. We discuss it in email.
Price:
Public event: 35 € or 40 $ /course. – We will make an ample dose for 2-3 people. The maximum participants are 6 who are in different parts of the world and you have not met yet.
 Private event: 90 € or 95 $ /max. 3 connected telephone numbers – In this case, you and your family number from other phone number can join this event. So you can cook together with your family members or friends who live the other part of the world. Any additional connectors: 17 € or 20 $. We will make the dish for 2 – 4 people.
Payment: You need to transfer the money to my bank account at least 2 days before the event. If you are not satisfied with my service, You will get a 100% refund of the price of the event. 24 hours before the booked event you can cancel it and in this case I will refund your money.
---
Hungarian Goulash Soup and Apple Strudel
The most famous soup and a light dessert in this menu.
Period: 2.5 hours
Skill level: Beginner
Price:  35 € or 40 $ / course
Chicken Paprikash with Small Dumplings
Learn about Hungary trough a complete main course.
Period: 2.5 hours
Skill level: Beginner
Price: 35 € or 40 $ / course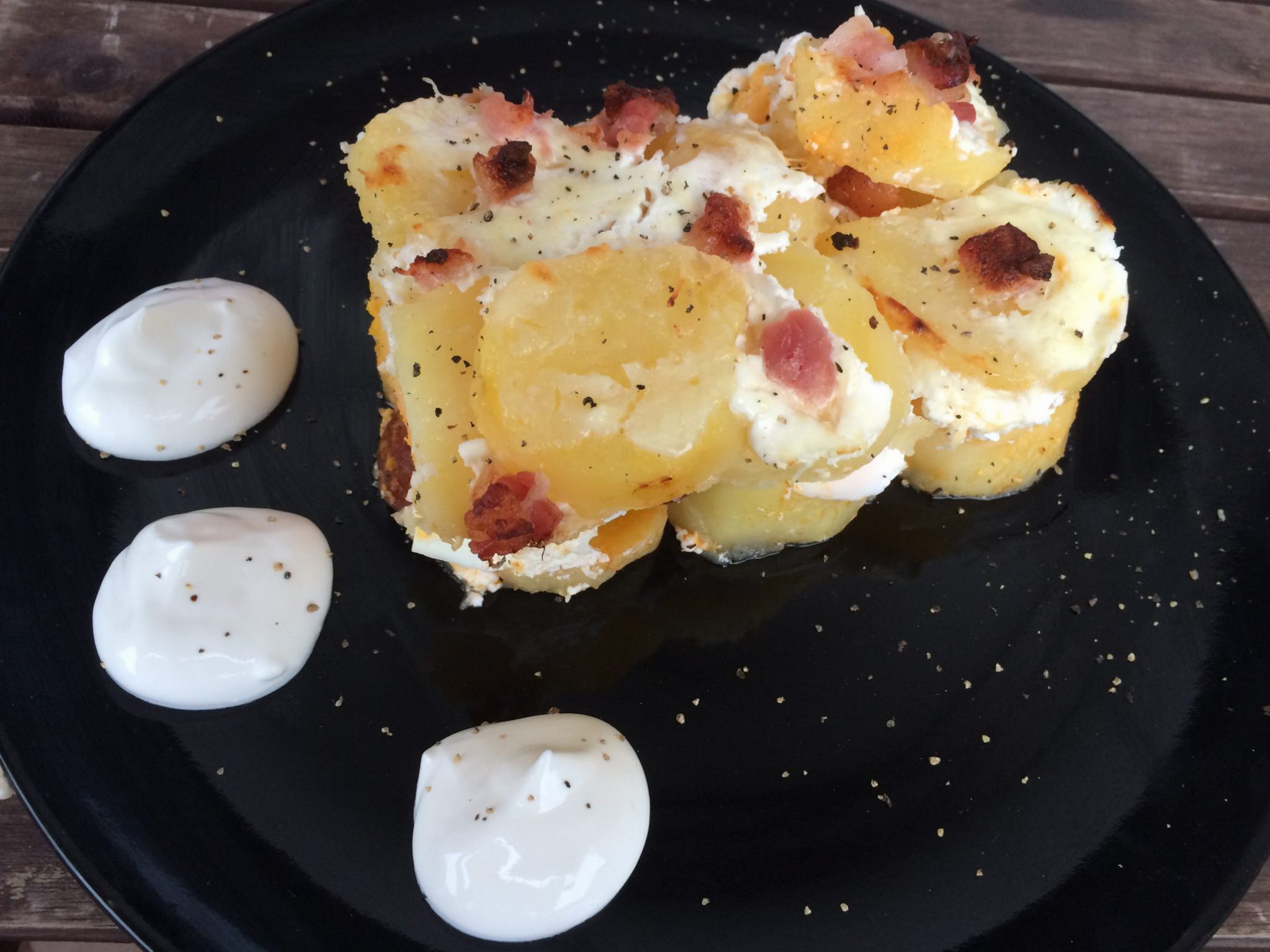 Layered Potatoes and Gundel Pancake
This menu is perfect for lunch or dinner as well.
Period: 2.5 hours
Skill level: Beginner
Price:  35 € or 40 $ / course
Chicken Ragout Soup and Langos
A delicious soup and the most famous Hungarian street food in a menu.
Period: 2.5 hours
Skill level: Beginner
Price: 35 € or 40 $ / course