---
Beef Stew with Small Pasta and Tomato Salad
---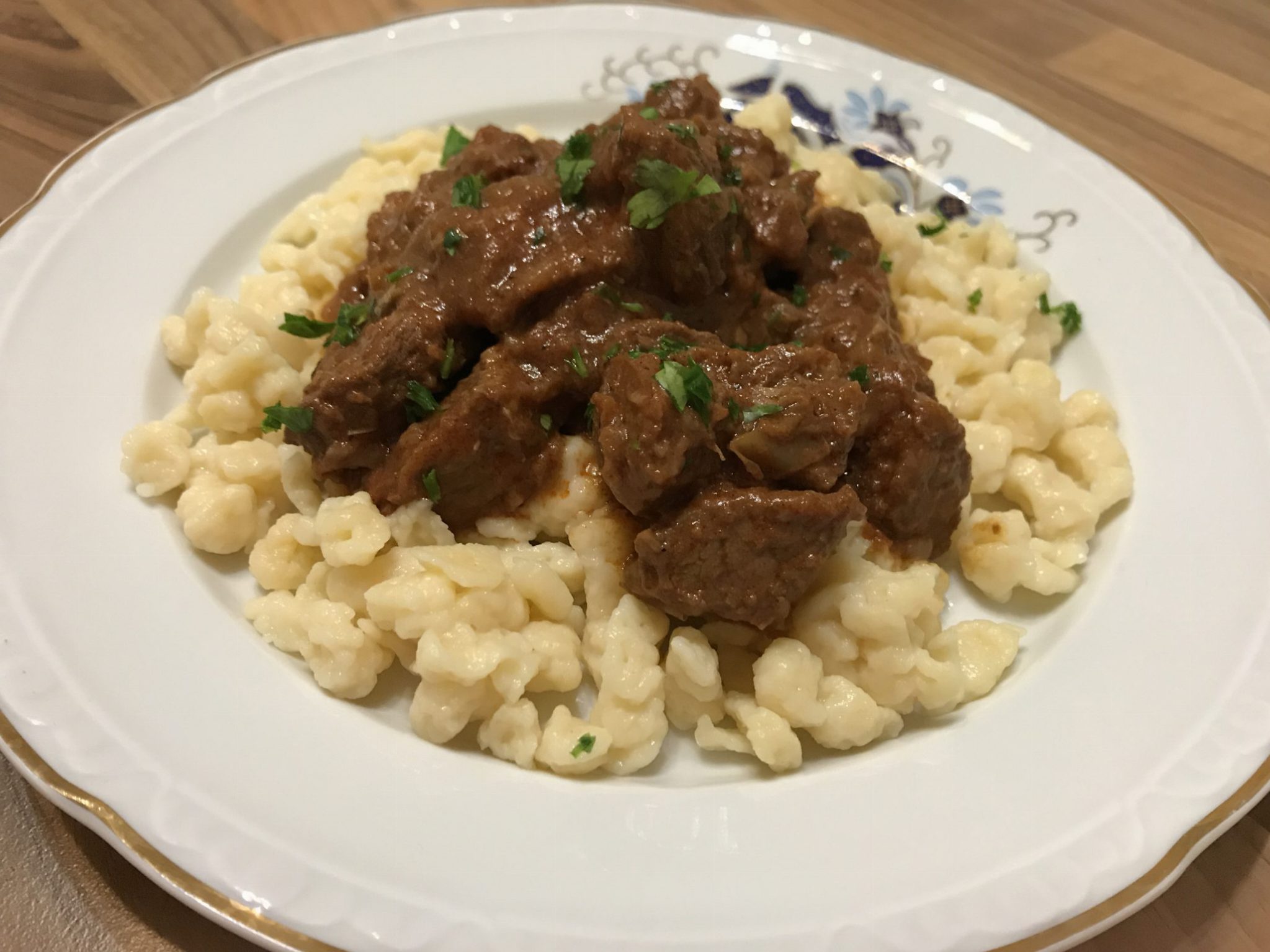 ---
Price:
 40 € or 45 $ / course. We will make the dishes for 4 people. The maximum participants are 10. Private event: 100 € or 110 $ – In this case, other people can not join this event, only you and we will make the dish for 4 people. Please, book the event at least 2 days in advance.
Book by the calendar:
---
I hope you see you soon on my online experience!
It is a complete main course. Besides Goulash soup it is one of the best known Hungarian dishes in the world – and it is no coincidence. It is based on Chicken stew and the result is much more. This dish contains a lot of options that I would like to share with you.
Menu:
Beef stew,
Small homemade pasta,
Tomato salad
---
Necessary kitchen equipment:
Medium pot with lid, cutting board, wooden spoon, Chef's knife, peeler, teaspoon, glass, measuring cup, ladle, plates, grater, big and small mixing bowl, tablespoon, fork, paper towels or dishtowels.
Technical background:
Computer, tablet or smartphone with camera and microphone, high speed internet, Zoom program.
You can download the program:
https://zoom.us/download