Learn how to prepare the most famous Hungarian dish!
If you have a short time in Budapest but you are interested in Hungarian cuisine then we have invented this cooking experience for you!
2.5 hours, 2 gorgeous dishes, Hungarian bites, common eating, cooking practice and tricks and interesting information about Hungary!
The menu: Goulash soup, Apple Strudel by filo dough and Hungarian bites
Please, let us know, which time you want to join us.
Payment: You can pay in cash after the program or transfer the money to my bank account (in this case, please, contact me) depending on which is more suitable for you. I accept Euros, US Dollars or Hungarian Forints. If you are not satisfied with my service, you will get a 100% refund of the price of the meals.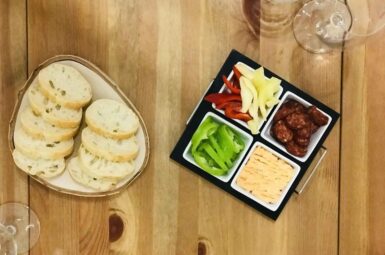 During this course from the beginning to the end we make together this delicious dish and you can taste it with different toppings as well. When you fried your Langos (2 pieces), you can enjoy them with a glass of Hungarian wine. We can give you some ideas how to make different Langos dough, how to serve it at the same way as in the restaurants.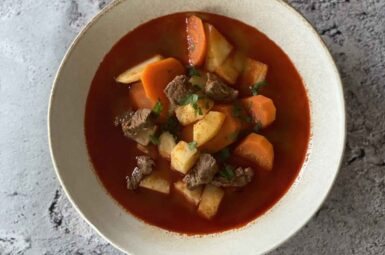 Goulash Soup (with beef meat)
This is the most famous Hungarian dish which is very rich and more than the simple soup. It is based on stew so you can learn about other food as well. It includes beef meat and root vegetables: carrot, celery, parsley and potato. 
Main ingredients: beef meat, celery, carrot, parsley, onion.
Apple Strudel by Filo dough
In Hungary we eat Strudel with different fillings but the apple is the most popular because it is not too sweet and so fresh. On this class we make this perfect dessert by Filo dough and we share you a lot of tricks, ideas about how to use this dough in sweet and savory versions as well. 
Main ingredients: dairy, flour, sugar, cinnamon, eggs.