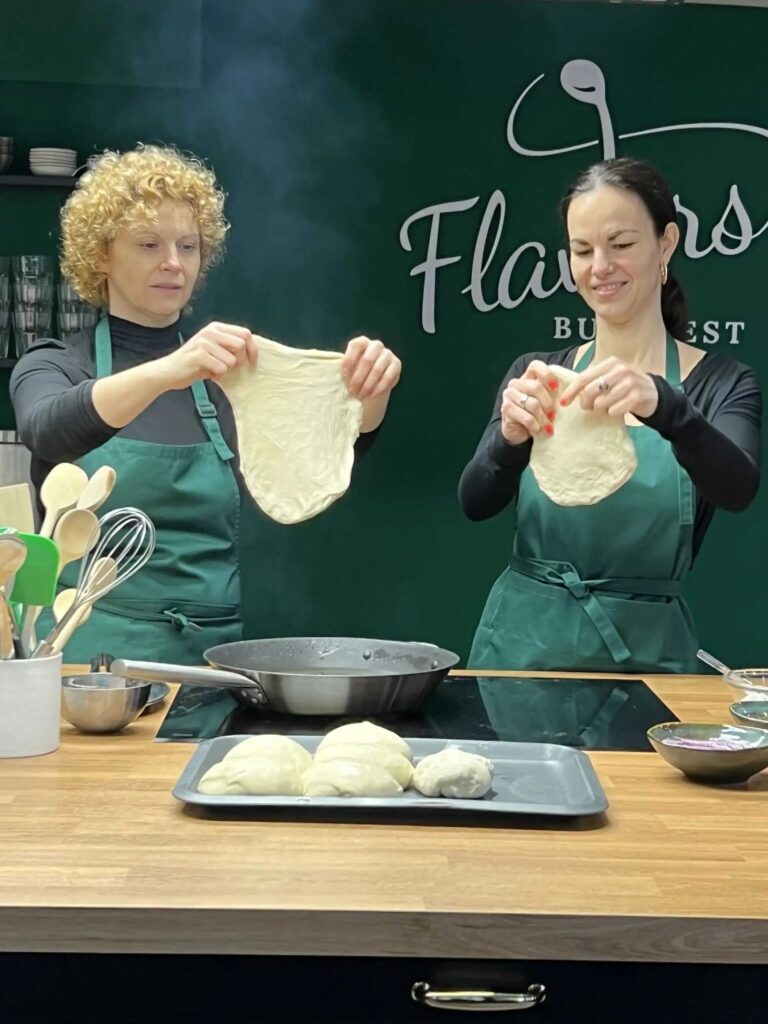 Do you know which is the most popular Hungarian street food? Have you heard about Langos? Have you ever tasted it? Here is the time, you are in the right place. Langos is a deep fried flat bread. Nr.1 street food in Hungary. Lángos comes from láng meaning "flame" because the original version – credit to the Ottomans – was bread baked by an open fire.
Traditionally made from a simple dough consisting of flour, yeast, water, salt. The magic of Lángos lies in the frying process. The dough is stretched and flattened by hand, creating a circular shape that is then gently lowered into bubbling hot oil. As it sizzles and turns a beautiful shade of gold, the aroma of freshly fried Langos wafts through the air, tempting anyone nearby.
Langos is not merely a dish; it's a cherished culinary tradition that brings people together. Whether enjoyed at bustling street food stalls, festivals, or family gatherings, Langos evokes a sense of nostalgia and warmth.
It is eaten fresh and warm when it is crunchy. Topped with sour cream and grated cheese, red onion or sausages. The combination of the creamy tanginess of the sour cream and the savory richness of the cheese complements the crispy Langos perfectly. Without toppings, just brush with garlic cream. In Hungary there is no summer or festival without Langos. 
Come and join us and you will understand why we say this. Do not miss the opportunity! Fry up your own golden, crispy Langos and customize it with your favorite toppings.
During the 100% hands-on class, we make together this delicious street food from the beginning to the end. You can taste it with different toppings as well. When you fried your Langos (2 pieces), you can enjoy them with a glass of quality Hungarian wine. We can give you some ideas how to make different Langos dough, how to serve it at the same way as in the restaurants.
Morning (9.00am – 11.00am): 50 € /person
Afternoon (1.00pm – 3.00pm): 55 € /person
Evening (5.30pm – 7.30pm): 60 € /person
Please, let us know, which time you want to bake with me.
Payment: You can pay in cash after the program or transfer the money to my bank account (in this case, please, contact me) depending on which is more suitable for you. I accept Euros, US Dollars or Hungarian Forints. If you are not satisfied with my service, you will get a 100% refund of the price of the meals.