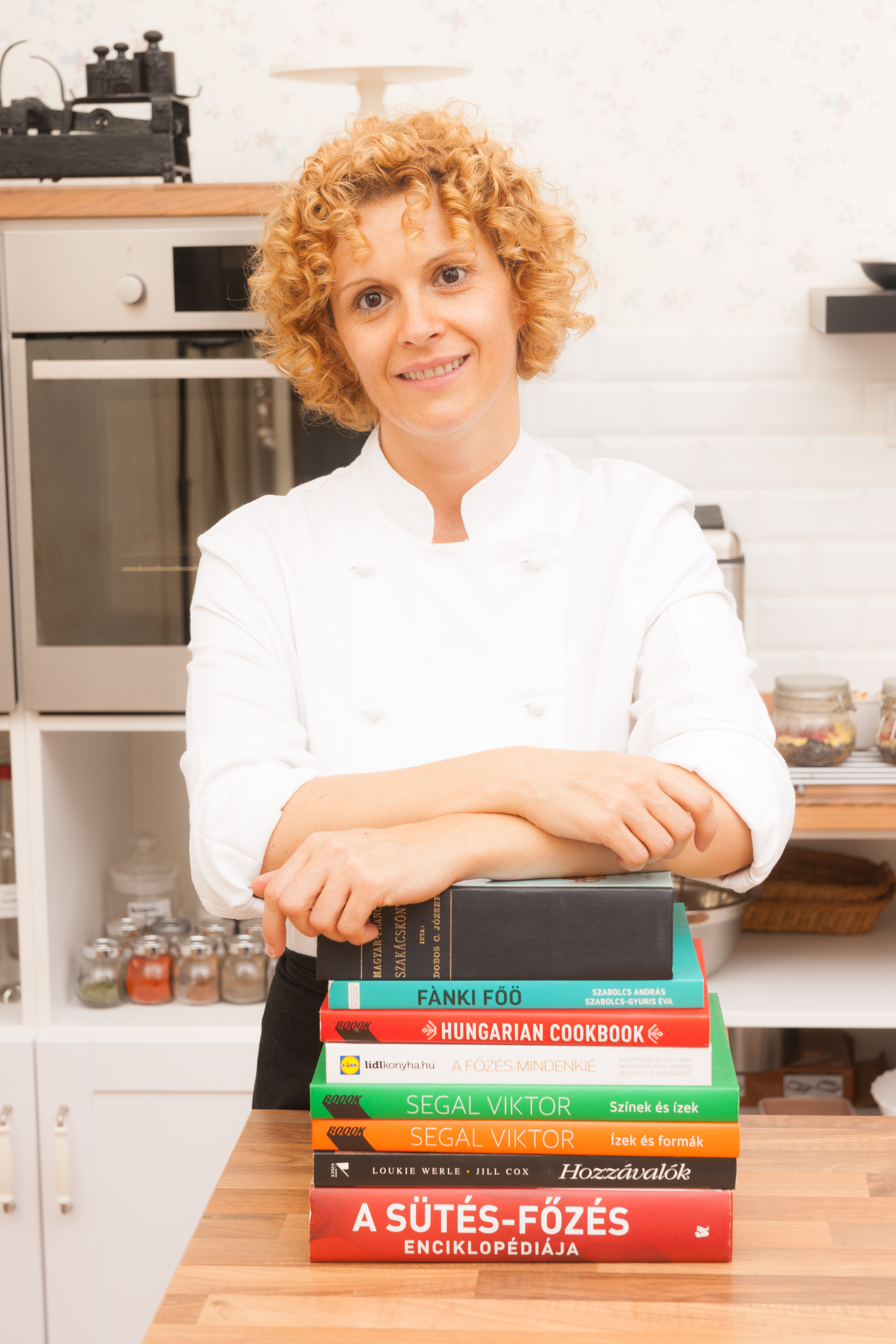 ---
The Strudel is a typical Habsburg-Empire dessert, but it can be originated to the Turkish influence in Hungary. It is an essential part of the wedding dinner in the countryside. I use my mother's recipe who makes the stretched version. This Strudel pastry is elastic, very thin and it is stretched by the hand. We make sweet and salty versions as well. Where I grew up, there were some typical fillings: poppy-seed with pumpkin, sweet or salty cabbage and sweet cottage cheese cream. Now you can make these on my special baking course. Come and join my hands-on program, learn my family tricks and, at the end of the course, enjoy the result of your efforts.
It contains:
it is a real hans-on program, not a show
Strudel with 2 different fillings – from the beginning to the end we make these together
you can choose 2 different fillings from the followings: apple, sweet farmer cheese with sour cherry, poppy-seed with pumpkin, sweet  or salty cabbage
all the ingredients, kitchen pots and equipment, my help and guidance
family recipes, so you will be able to make these at home for your own family and friends
2-and-half-hour hands-on culinary experience with interesting information and stories about Hungarian cuisine, the origins of the desserts, customs and everyday life
a private place in the centre of Budapest
during the baking you can taste the typical Hungarian bites as well
at the end of the course we will eat together
drinks: Palinka (fruit brandy), Hungarian wine, soft drinks, mineral water, tea and coffee
---
Important information:
minimum participants are 2 persons, maximum 16
in case you are alone, please contact me because you may be able to join a group
if you prefer a private occasion, we charge 80% extra cost
if you are a group of more than 5 people, please ask for an individual offer
appointment must be agreed on in advance (24 hours before)
please inform me if you are allergic to anything, for example: gluten, milk, milk-sugar, nut, egg, etc.
no problem, if you are a vegetarian, I am flexible and I can offer a special menu for you.
Time & Price:
Morning course: 9.30am – 12.00am and 60 €/person (73 $/pax)
Evening course: 5.30pm – 8.00pm and 70 € / person (85 $/pax)
Please, let us know, which time you prefer.
Payment: You can pay in cash after the program or transfer the money to my bank account (in this case, please, contact me) depending on which is more suitable for you. I accept Euros, US Dollars or Hungarian Forints. If you are not satisfied with my service, you will get a 100% refund of the price of the meals.
---
---